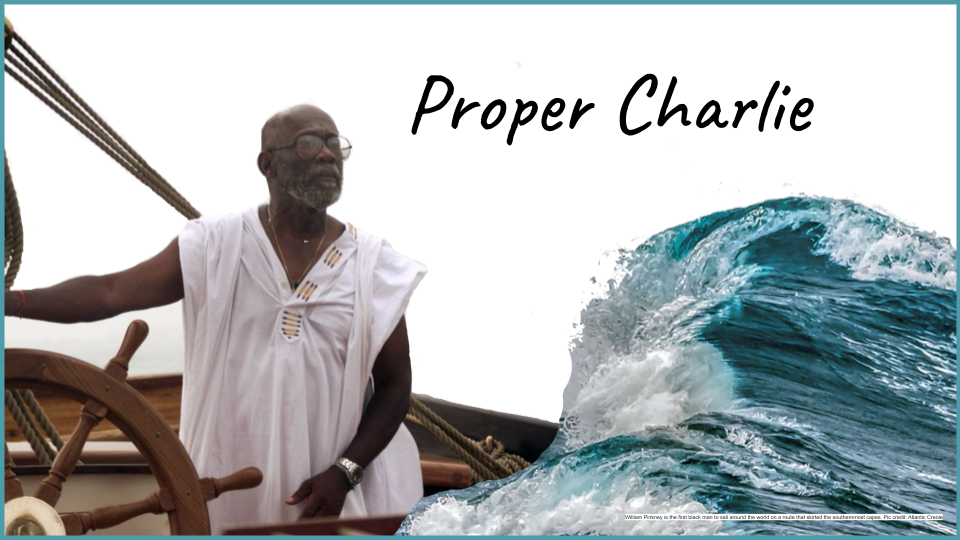 Proper Charlie
A comedic drama 99 mins
A retired man embarks on a quest to sail back to his Caribbean homeland, only to find through his adventure that home is where the heart is. Proper Charlie explores notions of immigration, belonging and home. at a time. Shooting in a water stage allows for visual contrast between the gritty chaos of city life, and the sea, placing people normally urbanised into a fresh context, with themes that resonate widely in an increasingly multi-ethnic interconnected world.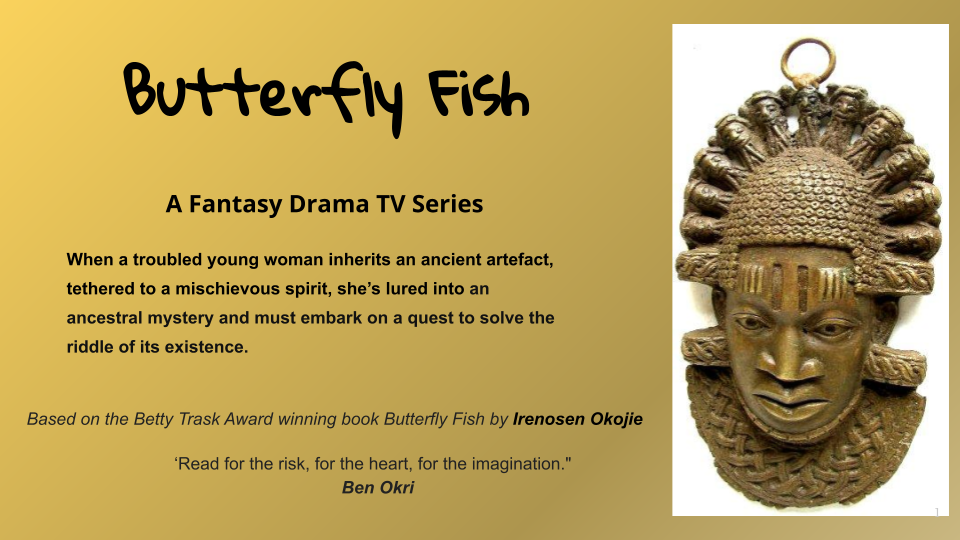 Butterfly Fish
In this generational saga, spanning 200 years, Joy's search for the origins of the brass head takes us on a journey through the cultural and political history of two countries, entwined through trade and political upheaval. Haunting and compelling, this is a story of love and hope, of family secrets, power struggles, loss, and coming undone.
TV Series. Pilot available. Shooting UK/Nigeria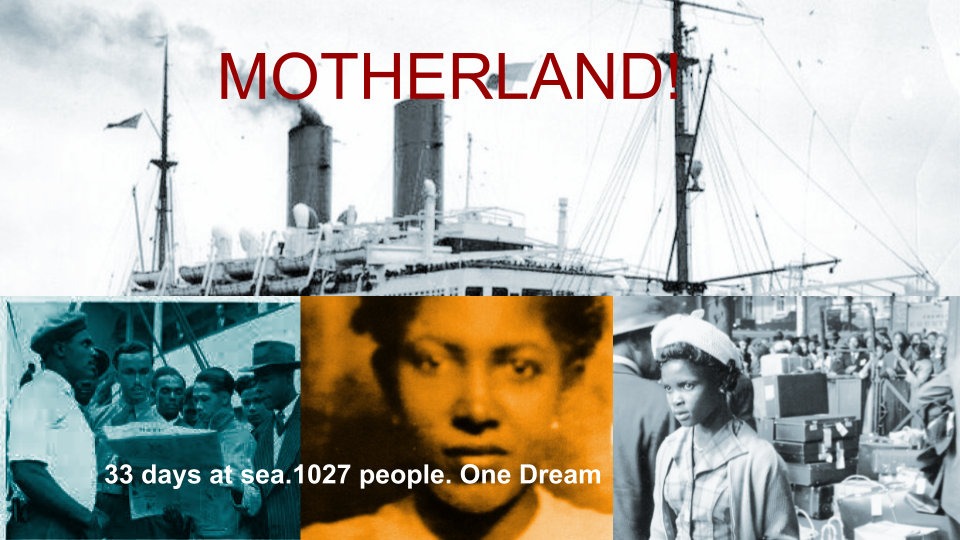 Motherland
Hailing from Trinidad, Bermuda, Mexico, and Jamaica, on a boat previously used as a German gunship, and their home for 33 days, 1027 people must navigate cultures colliding, as alliances are forged, love blossoms, and secrets are uncovered. With the aesthetics of Downton Abbey, crossed with Death on the Nile, we delve into the personal stories of the people who make up the 'Windrush Generation. Shooting UK, South Africa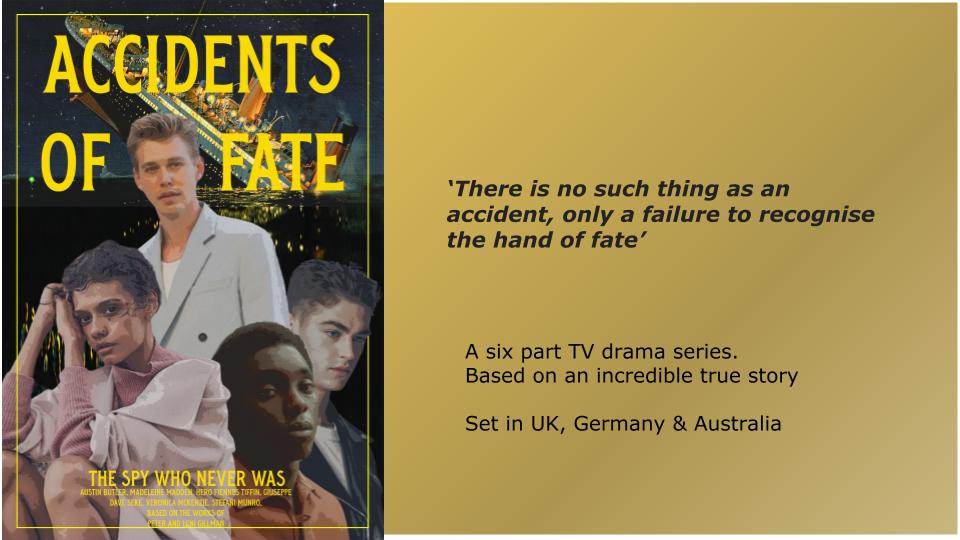 Accidents of Fate
A German man living in Oxford, accused of being a spy, is whisked away from his life of privilege and faces a series of accidents of fate, which tests his will to survive.
Accidents of Fate is a timely and compelling movie based on IP we have acquired the full rights to. Set at the beginning of World War Two Accidents Of Fate provides a fresh perspective on the conditions and attitudes towards foreign nationals in Britain during the time of war. While the main story follows an accused spy, through his turbulent journey we explore themes of loss, propaganda, the threat of war, deportation, and ultimately – enduring hope.
For us, representation is key, and World War Two historical dramas, often lack diversity. We have crafted a narrative integrated with characters from diverse backgrounds to tell a unique and satisfying story.
Why now?
This film not only references current debates around immigration and nationality but also diversifies given UK history, whilst striving to give a historically accurate account of the British internment policy of foreign nationals during World War 2. We are in the process of packaging the film and have a full pitch deck available. Shooting UK, Germany & Australia.